The following photographs are from the Still Picture Records at the National Archives. They are an assortment of photographs taken by various individuals from the U.S. Recovery Team whose task it was to rescue and take POWs to recovery centers for immediate care aboard U.S. Navy hospital ships.
Photograph numbers 14029 through 14043 are from the Ira Kaye Collection. The following is taken from the National Archives records:

Ira Kaye Collection, ARC ID #559254, Photographic Prints of Allied Prisoners of War in Japan, 1944-1945
"The photographic prints in this series were donated to the National Archives in 1989 by Mr. Ira Kaye, who served with the Judge Advocate General's Office as an attorney for minor Japanese defendants tried by the U.S. Military in Japan after World War II. The photographs in this series, many of which were taken by the Japanese, were used by Mr. Kaye as exhibits in his defense of camp commanders. The photographs, some of which contain "Japan Times" and "U.S. Army Signal Corps" stamps, show facilities and activities at several camps, including Tokyo, Omori, Yokohama, and Niigata. There are views of Prisoners of War (POWs) at Christmas dinner, working in gardens, and acting in plays (a caption for one photo notes that it was probably faked). There are also group portraits of camp personnel, including notes on the fates of some of them after the war: imprisonment, and death sentences. There are no original negatives for this series."

Your assistance appreciated in helping to identify the camp photos in Unknown Locations section.
Original PDF files courtesy of Yozo Kudo (Japanese website here.)
For additional informaton on the efforts to locate POW camps and subsequent recovery efforts, see When We Knew About POW Camps, Finding Our POWs -- The Recovery and Evacuation of POWs from Japan, 1945 and The Liberation of POW's Sept. 1945. See also this page, Appendix A, Marine POWs, under heading "Recovery." Many Recovered Allied Military Personnel (RAMP) photos may be found at the Hawaii War Records Depository.
If you would like to use any of these photographs, please let webmaster Wes Injerd know which ones and how you will use them. They say a picture is worth a thousand words -- here in these following pages you will certainly read volumes.
---
"From heaven did the LORD behold the earth;
To hear the groaning of the prisoner;
to loose those that are appointed to death..."
Psalm 102:19,20
---
Recovery and Rescue of
Prisoners of War
September 1945
---
*** UNKNOWN LOCATIONS ***
Photographs of Nagasaki taken by Occupation Forces
---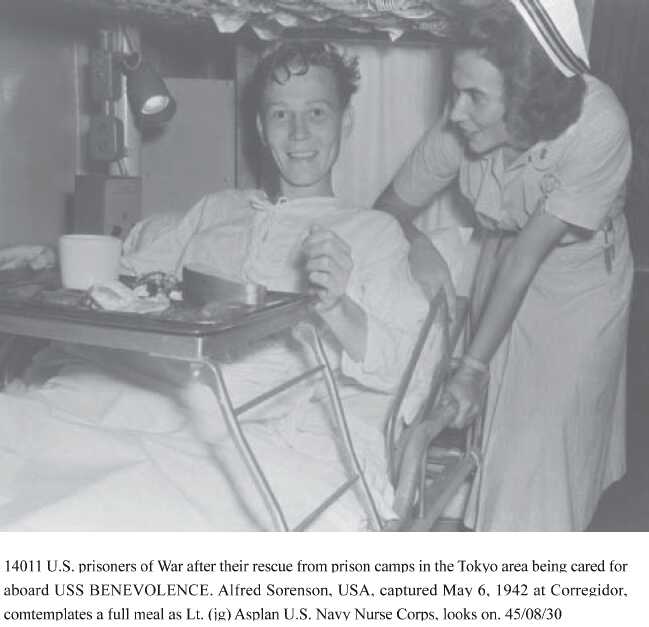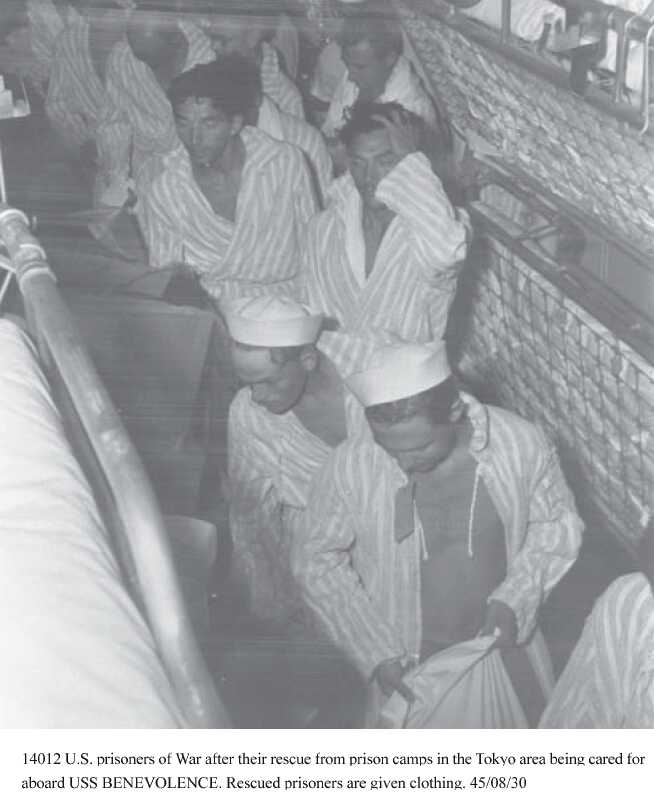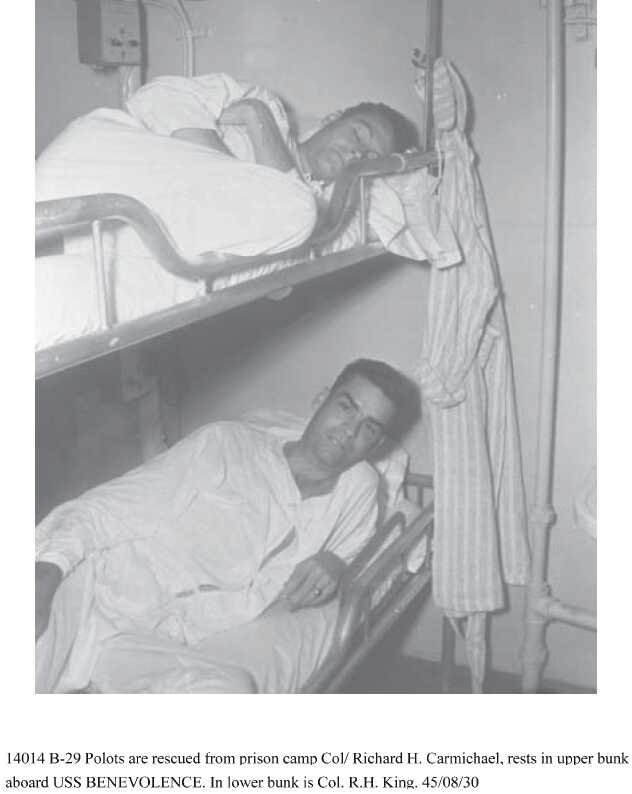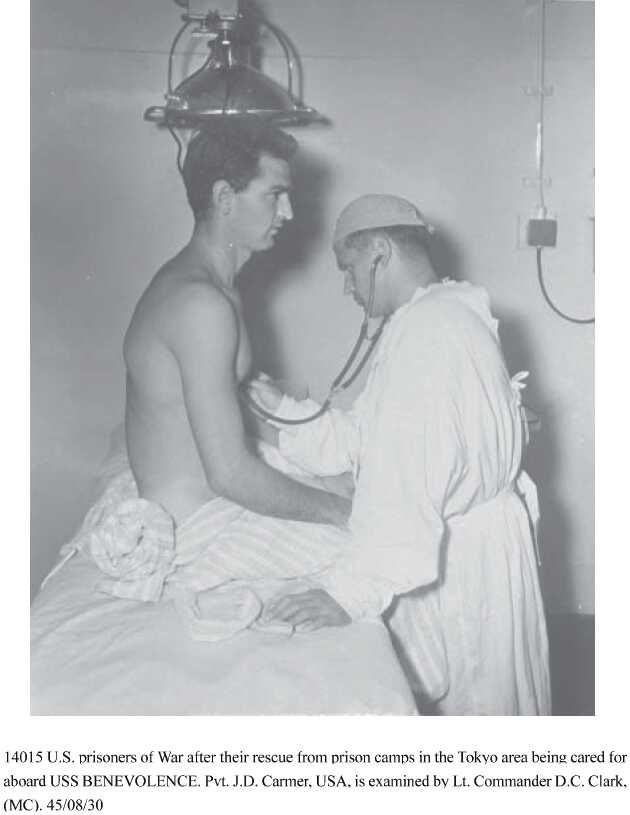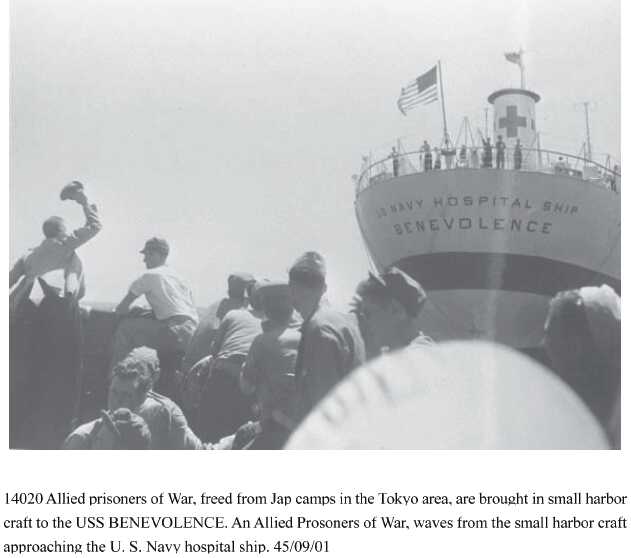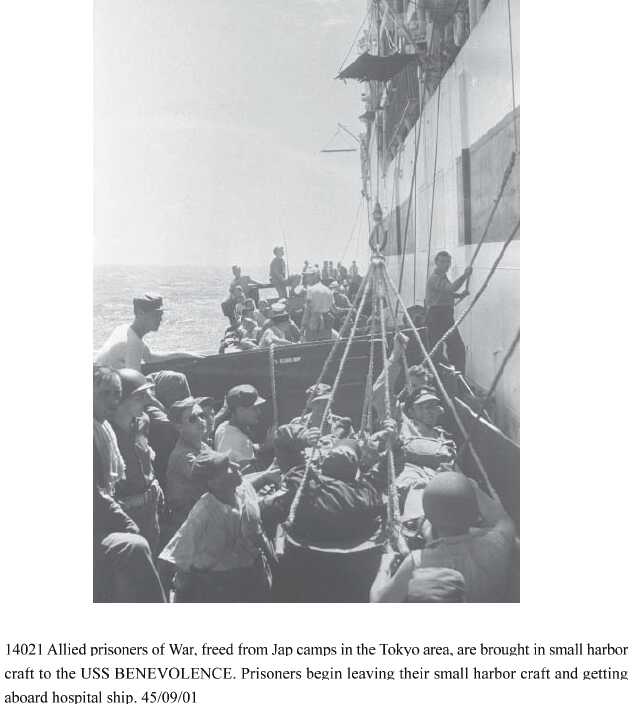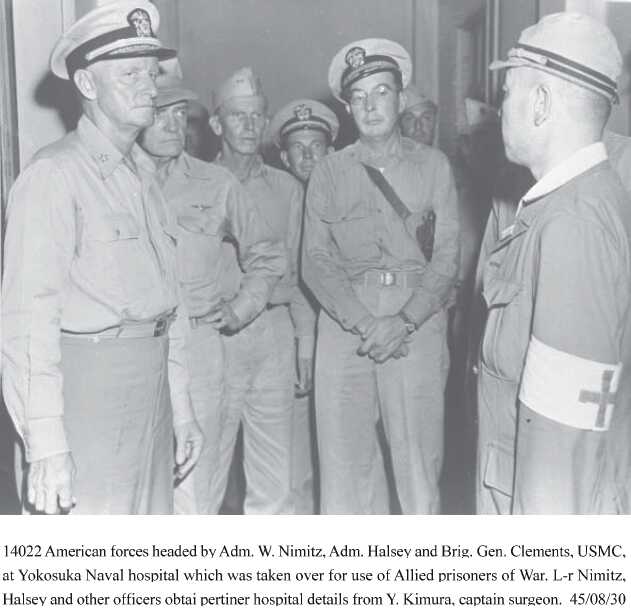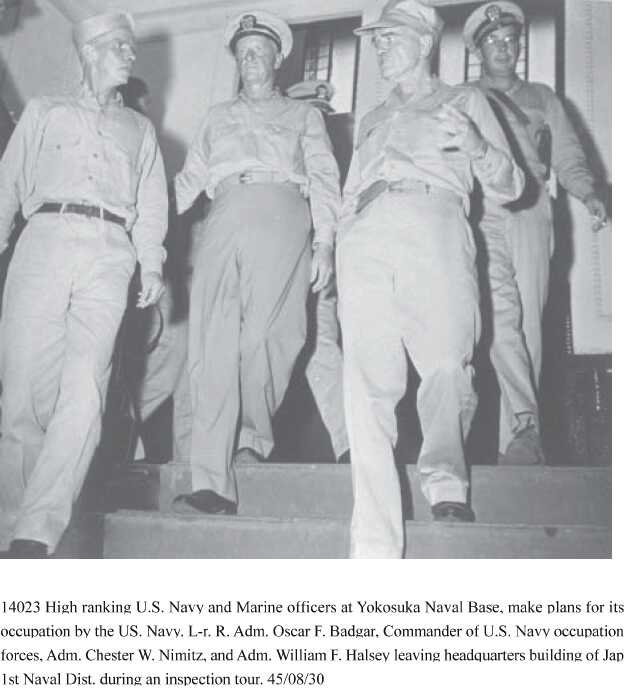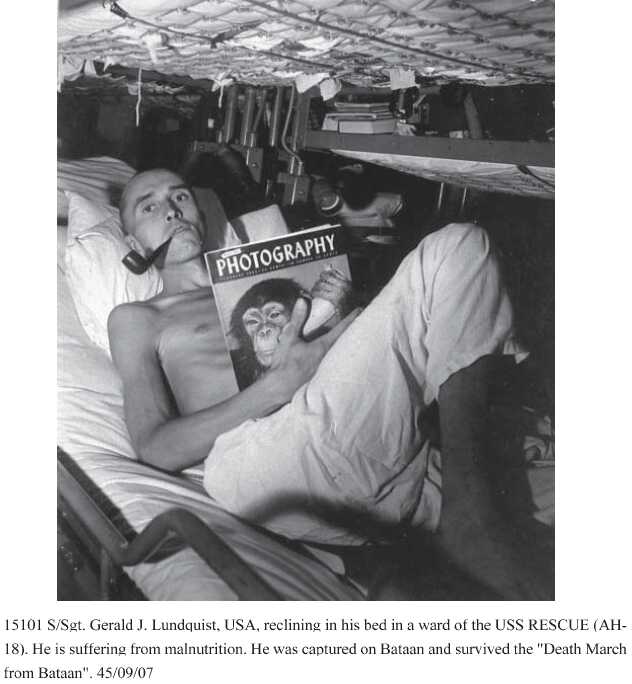 ---
Akahira #2 -- Sapporo Prison
---
Akahira #2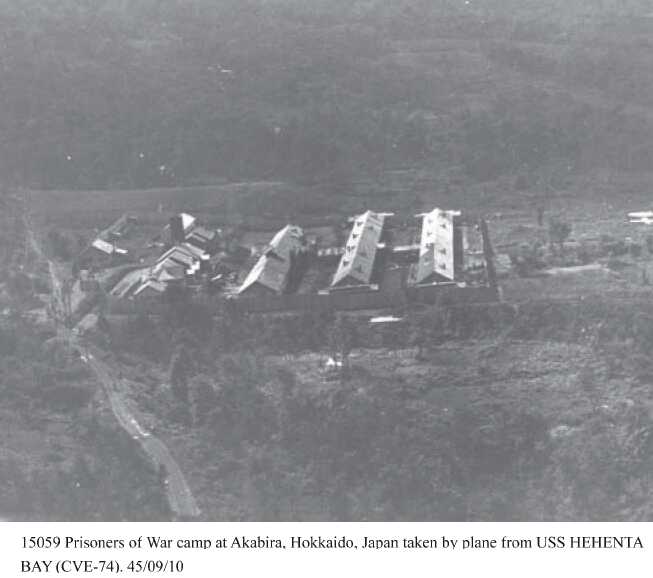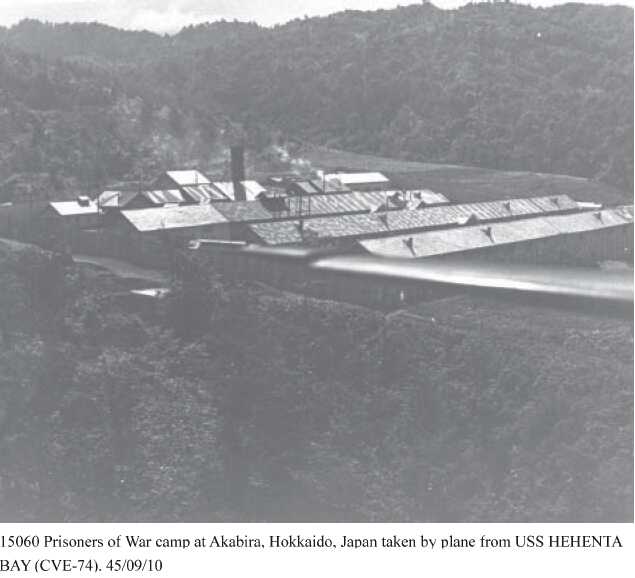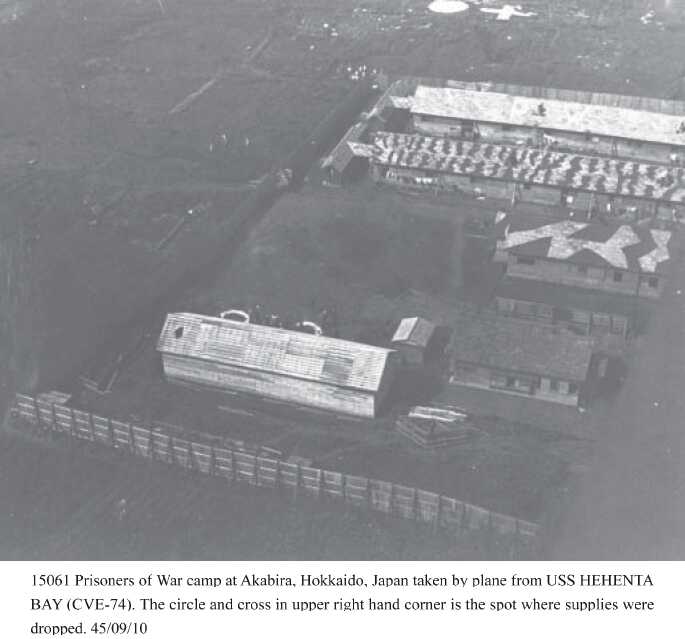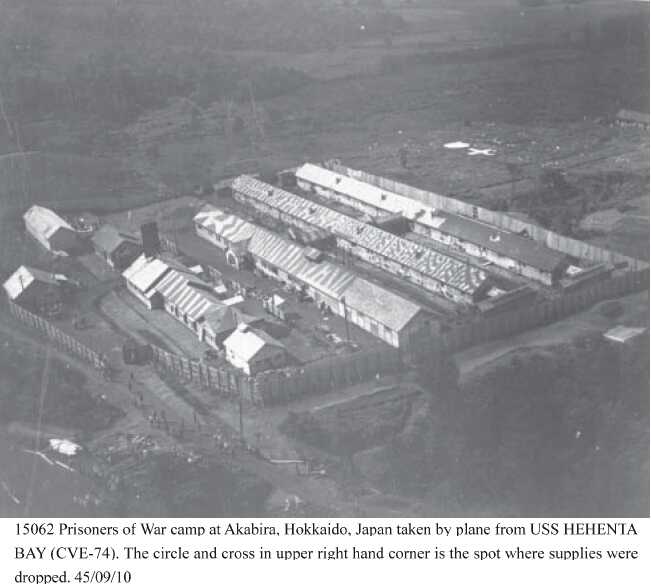 ---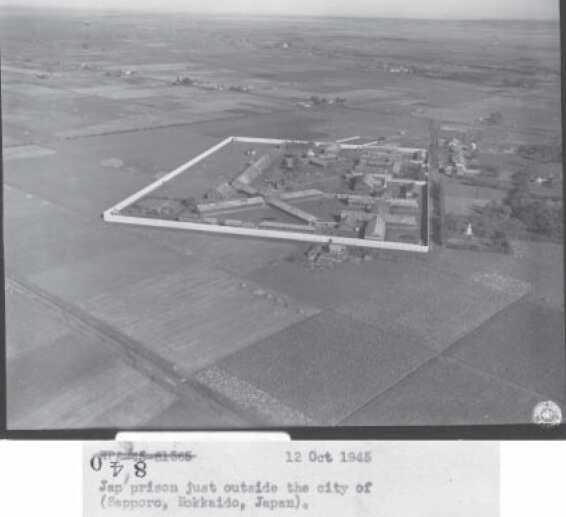 12 Oct 1945 -- Jap prison just outside the city of (Sapporo, Hokkaido, Japan). Photographer: Henderson
---