Fukuoka 4-D OHAMA
Source for location and history: Wes Injerd
Location:
YAMAGUCHI-ken, ONODA-shi, OAZA ONODA, OHAMA
(OKURA KOGYO? OHAMA TANKO?)
Relief Map - relation to other camps
Street Map location
Aerial view shows locating in relation to Motoyama and Okinoyama - worth seeing.

Brief History:
26 Nov 1942: Established as YAHATA Provisional POW CAMP UBE Branch Camp OHAMA Detached Camp
27 Nov 1942: men arrived from the Singapore Maru
Special thanks to: Ken Coldwell, formerly A/C1, 84 Squadron RAF

This was group #4 of 167 British, Australian and New Zealand aviators plus British soldiers who were experienced miners from the coal mining districts of Wales and Northumberland. Their expertise and leadership made vital contributions to safety and confidence underground. These men came under command of Wing Commander Francis George Frow, RAF, Wing Cmdr (Became Camp CO) per Chenery papers, IWM. He died 1 Dec 1942 of pneumonia & acute dysentery. Frow is buried at the Sudney Memorial Cemetery, grave D.1
1 Jan 1943: Renamed FUKUOKA POW CAMP UBE Branch Camp OHAMA Detached Camp
1 Mar 1943: Renamed Fukuoka 9-B
1 Dec 1943: Renamed Fukuoka 4-D
24 March 1944: American Medics arrive in camp
8 Sep 1944: Large group of Australians arrive ex Rashin Maru
14 Apr 1945: Renamed 7-D and Jurisdictional control transferred to HIROSHIMA POW CAMP 7-D
Aug 1945: Renamed HIROSHIMA 9-B
Sept 1945: Rescue effected
---
Labor:
Coal Mining operation
Hells Ships:
Singapore Maru - 27 Nov 1942
Rashin Maru [Bioki Maru] 8 Sep 1944 - this was the sister ship of the Canadian Inventor. The "Bioki" had its superstructure destroyed in earlier bombings and strafings. [Special thanks to Jim Erickson, noted researcher on the Hell Ship rosters]
Camp Report: Extract of the Lt. Rogers Report on Ohama, Motoyama ans Ikinoyoma Camps. Extracted by Lt. Col. Rudisill
---

Major article on the Singapore Maru voyage by A.George James (slow load- PDF files but quite well written)
Medical Staff


Photograph and identity of the six man medical staff. Photo courtesy of George Edwards and Kathleen Booth.





Rosters: 390 Total: (3) Americans; (1) Dutch; 142 British; 244 Australians at rescue
Americans: (3)
Custer, Edwin Morton,CPhM,2907307,US Naval Hospital, Guam
Bullock, Odell,Cpl,14021632, US Army Med Corps
Perilman, William,1st Lt,O&357422, US Army Med Corps
Australians only departed Java, 1 Jul 1944 and arrived 8 Sep 1944. Research and authenication courtesy of noted historian and former POW, Neil MacPherson, Perth, Australia.
Partial British roster including all British dead. The deceased British men arrived on the Singapore Maru on 27 Nov 1942. Source: Stubbs- "Heroes of the RAF" and Kathleen (nee Hamer) Booth
---

Books:
McEwan, James, "The Remorseless Road", Airlife Publ, Shrewsbury UK 1997- not reviewed
Best Book on this camp: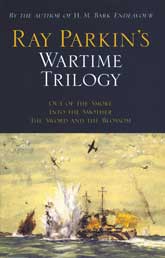 Parkin, Ray, "Wartime Trilogy - The Sword and the Blossom", [Publishers Link] University of Melbourne Press, 1999. Parkin writes of the sinking of the HMAS Perth, slavery on the "Death Railway", a hellship voyage and life in the mines at Ohama. Beautifully illustrated with his original drawings while a POW and writings taken from his diaries while imprisoned. See FULL REVIEW by Center for Research.