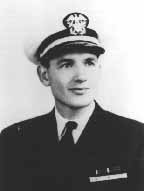 Edward E. Hale
Chief Warrant Officer Third Class
United States Navy
Edited by: Helen Heightsman Gordon, Ed. D.
Review
by Roger Mansell
Author of "The Zentsujians- The American POWs from Guam"
A rare gem based upon diaries, photographs and letters from "Eb" Hale, a crewman aboard the minesweeper, USS Penguin. Sunk on the first day of the war, he experienced three and a half years of captivity. In one of the most notorious of slave camps, Hirohata, he and his mates from Guam survived daily brutality and starvation. A must read for every historian.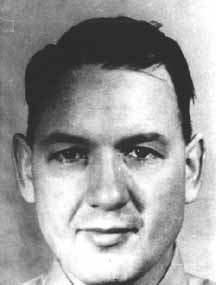 Hale as a POW in Zentsuji
Flag Raising at Hirohata, 2 Sep 1945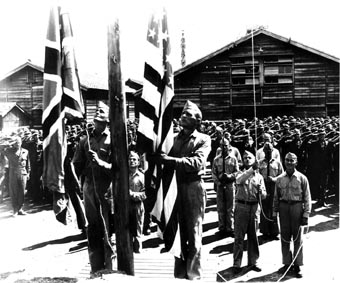 MAIN PAGE
Hirohata Page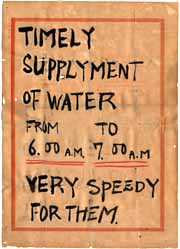 Sign aboard the Argentine Maru- transported POWS to Japan from Guam
Removed and saved by Hale
Now at the Hoover Institute Archives
Stanford University

Copies may be ordered from:
Dr. Helen H. Gordon
5358 Calle Real #2C
Santa Barbara, CA 93111-1683
phone: (805) 964-3734
Copyright ©1995
All Rights Reserved
ISBN 1-881591-12-3
Read Online - Google it!
To order a bound copy of First Captured, Last Freed, please write to Helen Gordon
Copies may be purchased for:
Individuals: $15.00, plus $5.00 for priority mail
Ex-POWS and their families: $10.00 plus $5.00 for priority mail
Libraries: $10.00 + $5.00 priority mail
Bookstores:
5 or more copies - 40% discount
Professors: one desk copy free if bookstore orders 10 or more copies. [includes free freight]